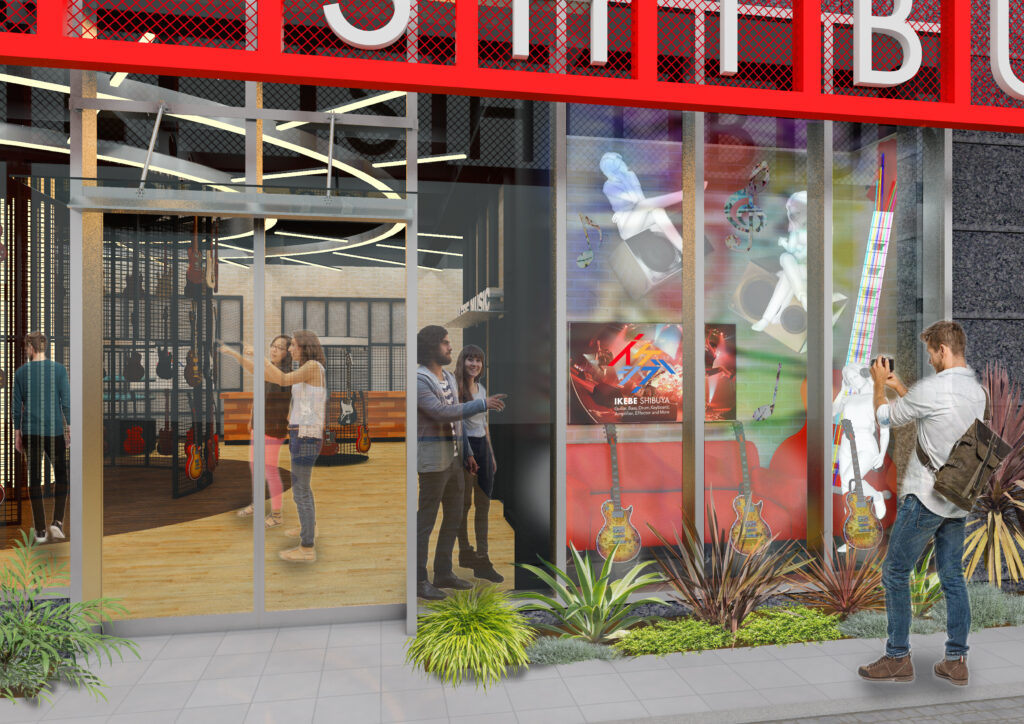 "IKESHIBU (IKEBE SHIBUYA)"
Grand opening in Shibuya on Saturday, March 13, 2021!
IKESHIBU is a general flagship store that brings together musical instrument specialty stores, and at the same time, it is a "next-generation store for music and musical instruments" that also serves as a base for transmitting entertainment and culture. Music is a symbol of diversity that is open to all, and we have made the store space itself an entertainment venue in the hope that it will be a place where anyone, young or old, male or female, can casually drop in and spend time comfortably.
The facility is equipped with "IKESHIBU LIVES," which can be used for a variety of purposes, including various events and live internet streaming, and "IKESHIBU STUDIO," which serves as a base for video content distribution and live commerce, as well as digital signage to assist shoppers. Other new services and initiatives are also planned to be introduced as they become available. IKESHIBU will continue to create and offer new experiences that go beyond the boundaries of conventional music stores.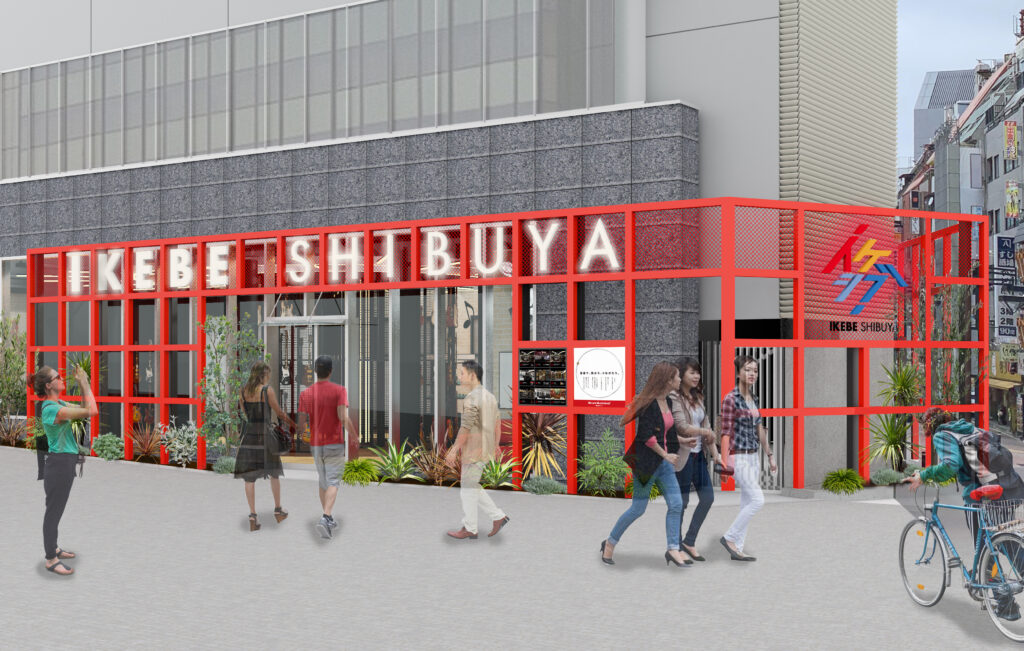 IKESHIBU will make musical instruments store borderless.
Music is equally open to all people, men and women of all ages, regardless of beginner or professional, and everyone living in this world can gain daily enjoyment, peace of mind, and the joy of connecting with others through music. The slogan of Ikebe Musical Instruments Store, "We are Musicians!!", contains such thoughts. That is why we wanted our flagship store, IKESHIBU, to be a "place open to everyone". The store space, which used to be a place to purchase musical instruments, will be transformed into an entertainment space that will make you happy just by being there. In addition, we have set up an event space in the facility that was not found in conventional musical instrument stores. By doing so, we will eliminate the boundary between the customer and the musical instrument store, which had an image of a high threshold. Ikebe Musical Instruments Store will continue to bring people and music closer together by removing various "boundaries".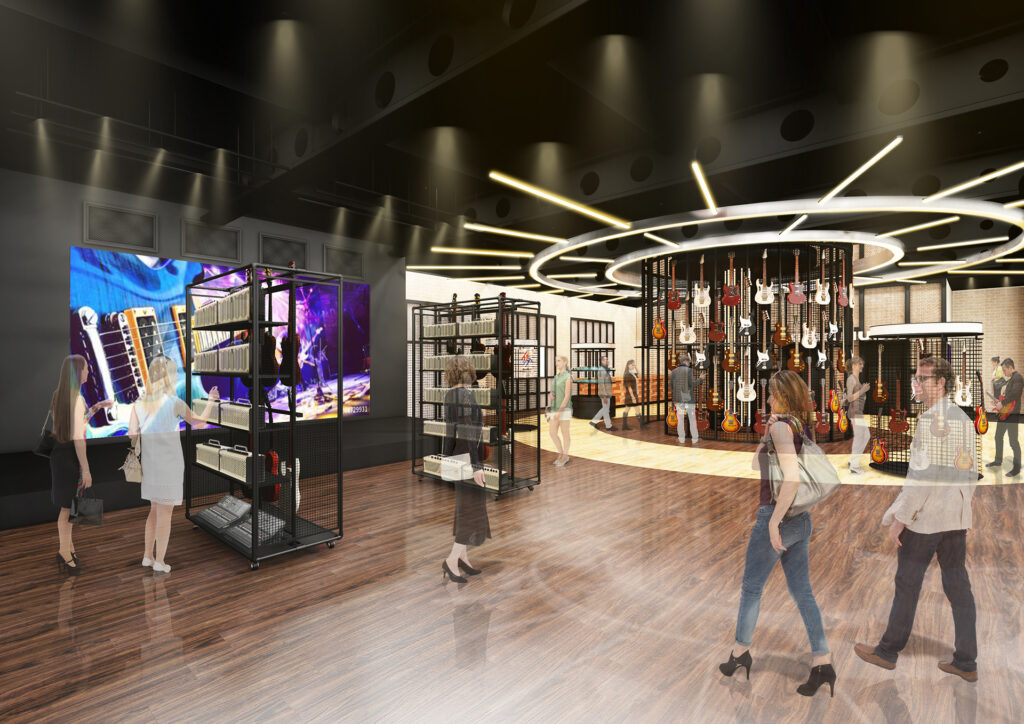 At IKESHIBU, the space itself is entertainment!
We want to be a place where everyone can feel free to stop by and spend time comfortably. With this in mind, we pursued a space design that matches the characteristics of each store's musical instruments. Inside IKESHIBU, there is a diverse world that tickles the hearts of visitors, such as a space with a sense of dignity and luxury, an outdoor circus-like space, and a forest-like space with sunlight filtering through the trees. It is truly an entertainment space that is fun just to be there.
The atmosphere inside the store, where musical instruments are lined up like works of art, is like a museum. We invite you to experience a new style of musical instrument store that cannot be found anywhere else in the world.