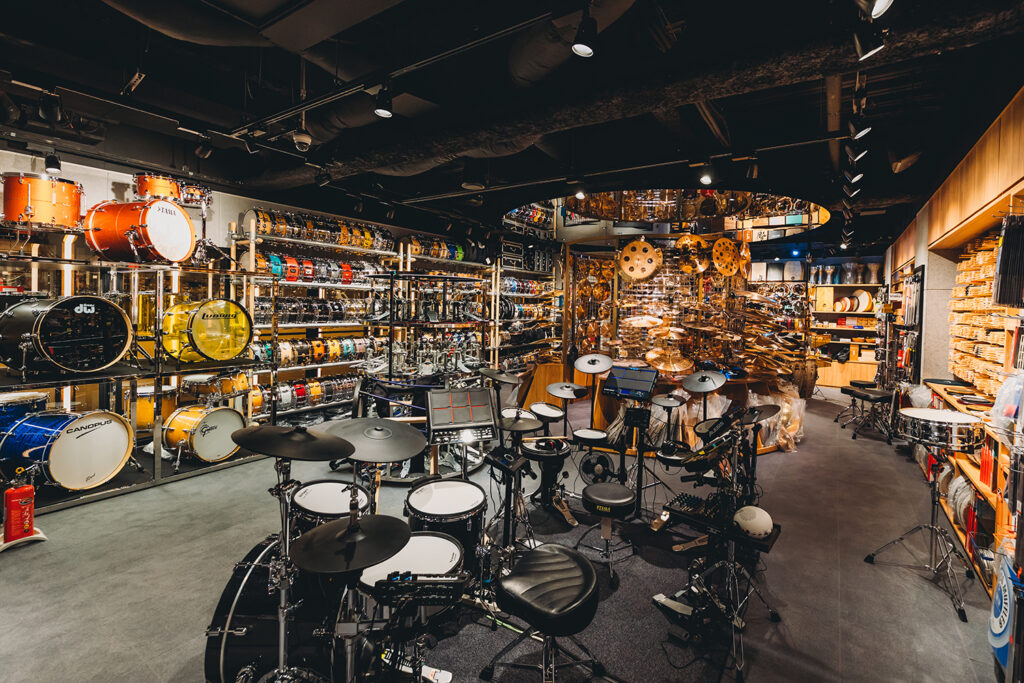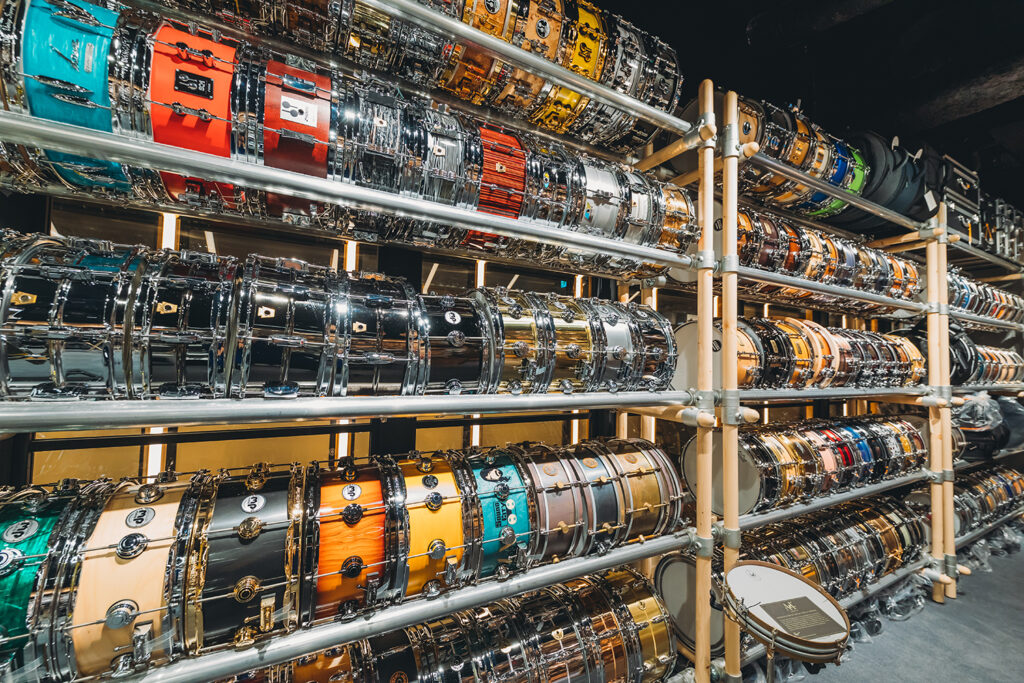 ■Store introduction
A drum specialty shop with a wide variety of products such as drum sets from domestic and foreign manufacturers, sticks, cymbals, and various accessories.
■Worldview
A space with plenty of primitive materials such as wood and iron.
What is included in it is respect for percussion instruments with a long history.
The lean and solid interior design, such as the cymbal tower that symbolizes the in-store scenery and the display of drums arranged in an orderly manner, makes the expression of the instruments stand out even more.
Drum Station(Drums & Percussion Instruments)
3F Shibuya Square B, 1-7-4 Dogenzaka, Shibuya-Ku, Tokyo 150-0043, Japan
TEL : +81-3-6433-7993
MAIL : drumstation_shibuya@ikebe.co.jp
Twitter : twitter.com/drumstation_sby