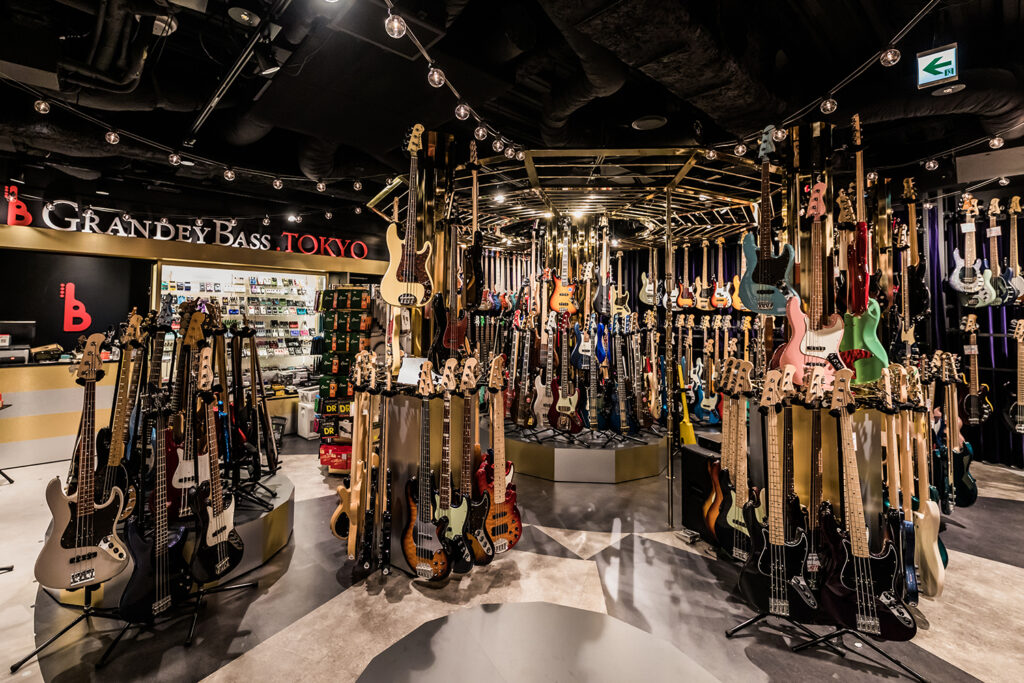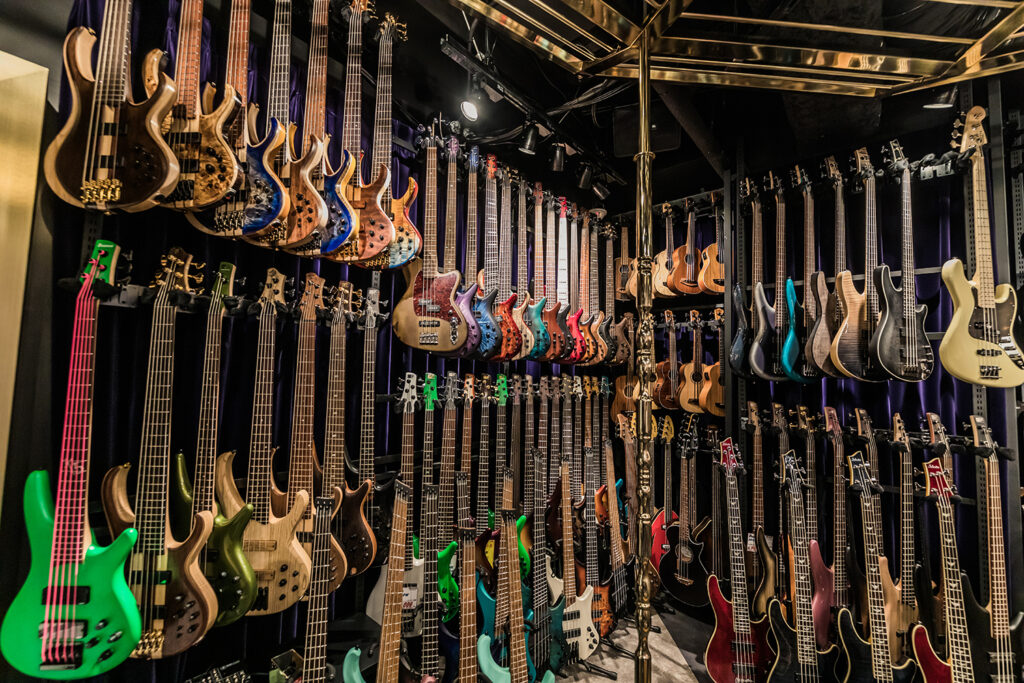 ■Store introduction
This bass specialty store that boasts a wide lineup from entry models to full-scale models.
The store is equipped with a spacious trial room and a mini-stage for events.
■Worldview
The concept is "Music Circus".
Like the bass that makes the music groove, the merry-go-round type display that makes the space itself groove plays a leading role on the floor.
The circus-inspired interior, such as the stand and hanging lights, creates an extraordinary and exciting feeling.
GRANDEY BASS TOKYO(Electric Bass Guitars, Amplifiers & Effects Pedals)
3F Shibuya Square B, 1-7-4 Dogenzaka, Shibuya-Ku, Tokyo 150-0043, Japan
TEL : +81-3-6433-7973
MAIL : grandey_bass@ikebe.co.jp