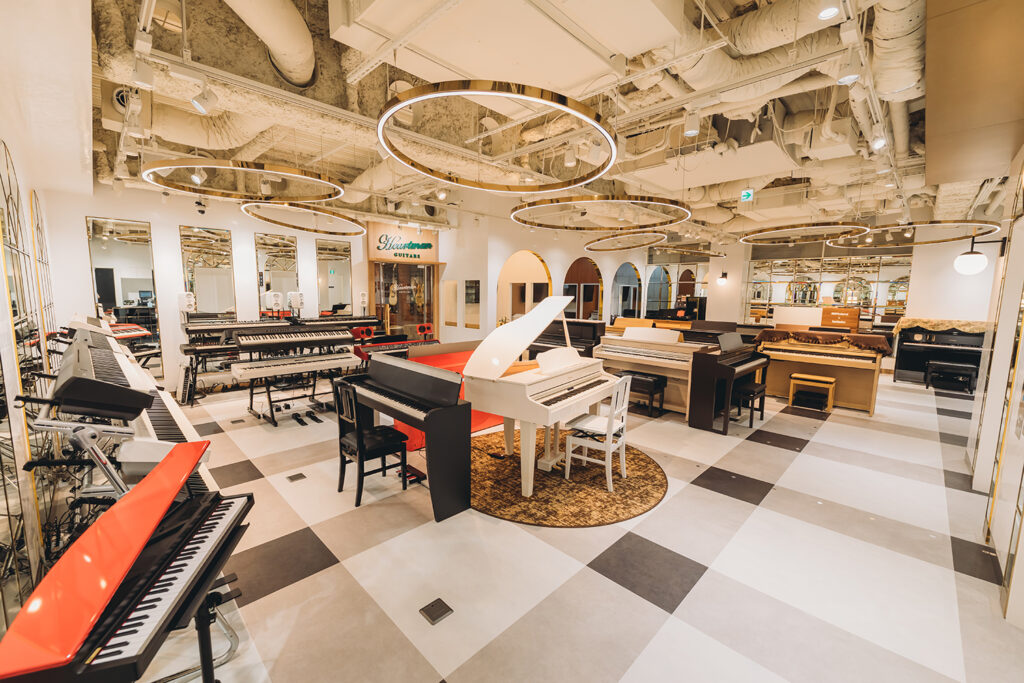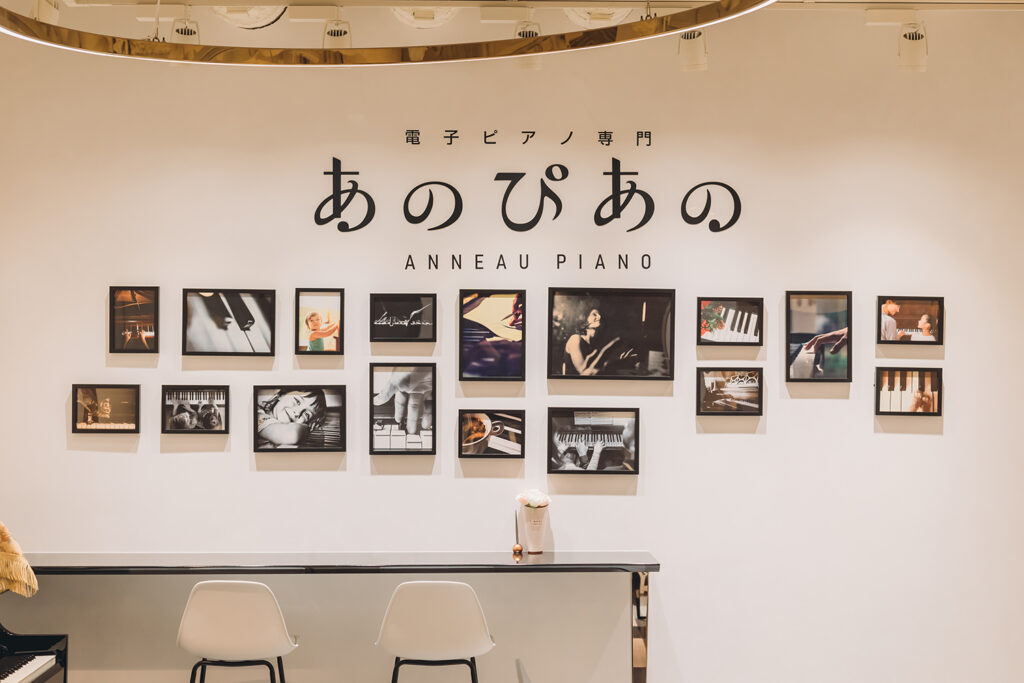 ■Store introduction
A store specializing in digital pianos that offers a wide range of products that satisfy everyone from beginners to professionals who are particular about sound.
All the pianos in the store are available for trial. We also have "ANNEAU-PIANO's Room" where you can check the installation image of the piano in your room.
■Worldview
Wide range and expressiveness. The feeling that even oneself is polished as the performance technique improves. It is a space that expresses the characteristics of such a piano.
The white-based interior, wall mirrors, and gold rings decorating the ceiling give off a sense of quality.
Here is the time to hone your sensibilities and drive you to a higher level of yourself.
ANNEAU-PIANO(Digital Pianos)
4F Shibuya Square B, 1-7-4 Dogenzaka, Shibuya-Ku, Tokyo 150-0043, Japan
TEL : +81-3-6433-7944
MAIL : anneau-piano@ikebe.co.jp